I did one of these gift guides last year and ended up actually buying a lot of the products for the guitar players in my own life! Since then I have found and fallen in love with so many new guitar/ music products that I wanted to share with you!
Here's a little bit about my favorite guitar present I found last year. My dad always has the most awesome music gear and wanted to add another fun guitar to his collection. This would be one of those guitars you bring to your gig and play for a song or two but wouldn't solely rely on. I had been looking on Craigslist for Danelectros (think Jimmy Page!) and found one just like this for $150. It made for such a fun surprising gift and actually sounded pretty cool. Very twangy!
A lot of times, we have an idea of what the musicians in our lives might want for Christmas, but as we know, gear can get super pricey! I wanted to give you some gift ideas grouped by price range so you can find something awesome and personal that also fits your budget! :)
Before we start, three things:
1) I have tried all of these products unless noted!
2) I am a partner with Reverb (yay!) and Amazon so a lot of the links I will be using are my personal affiliate links! If you want yo girl to get a little extra income from any of these gifts, please use them!
3) Last thing to help save you money- make sure you have the Honey extension on your browser! It automatically scans the internet for promo codes and applies them to your order. I like it better than Retail Me Not too- since it's automatic you don't have to search through and try links yourself.
Check out reverb.com for holiday/ Black Friday sales!
Reverb.com has a killer Black Friday (and pre-Black Friday) sale. I bought my amazing husband an Aguilar Tone Hammer Pre Amp/ DI last year for his bass pedal board and got a crazy good deal on it!
Alright let's do thissss!
Guitar Player Gifts Under $35
My electric improv lesson course
Give your guitarist 20 days of fun and encouraging lessons to help them boost their creativity! This course is 100% guaranteed to improve their playing or they can get their money back. I have been so excited to see the students taking this course loving to play and getting better!
If you want your gift to help your guitar buddy get out there more and start sharing videos of themselves playing (for Instagram, YouTube, auditions etc.) this table top tripod is a life saver. I wish I would have bought it earlier. It's easy to store, set up, and super portable!
Your Classic Fender Mediums
I find picks everywhere and lose them constantly (but usually find again them in the dryer, couch cushions, and car glove compartment!). It's always something I need! I especially like these checkerboard picks because they remind me of old skool Vans!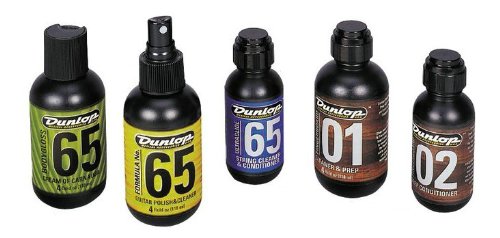 Jim Dunlop Guitar Maintenance Kit
I always love little cleaner kits like this because they make your guitar feel like new and it's fun taking care of something you love. This one can be used on acoustics and electrics. I haven't tried this particular one, but used a really similar one a bit back. This one looks better than the one I had though so I wanted to show you this instead!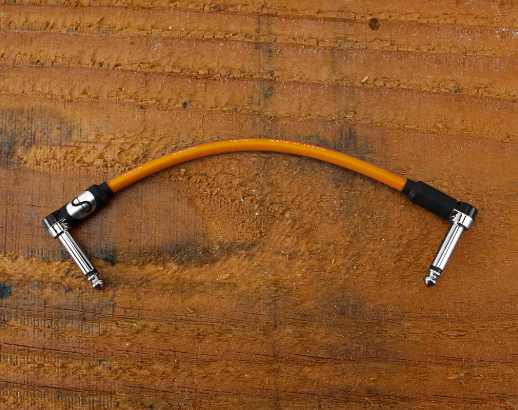 Ok this one you have to know your gift-y's gear needs a little more, but having well made patch cables like these are definitely nice to have. It's not fun having a pedal sound weird due to a bad cable! I don't have this yet but so many of my fav guitarists have them (and say great things), I'm going to buy them eventually!
I bought this to go along with my mini tripod so I can flip my phone vertically for Instagram guitar videos!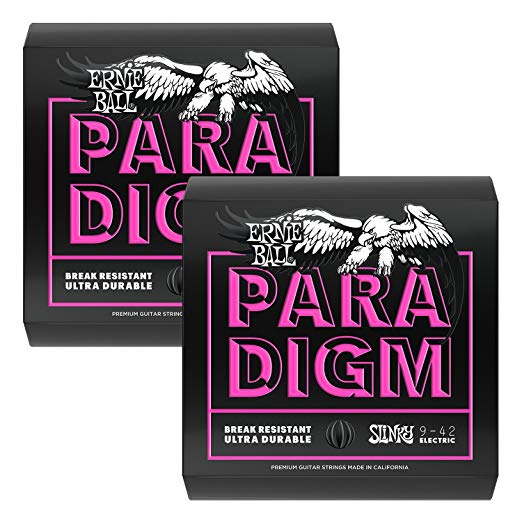 Ernie Ball Electric Strings
I'm obsessed with the Paradigm's by Ernie Ball. Also I'm just obsessed with Ernie Ball. They are not only based out of my hometown (San Luis Obispo, CA), have my favorite electric strings and volume pedals, but also are the nicest people ever.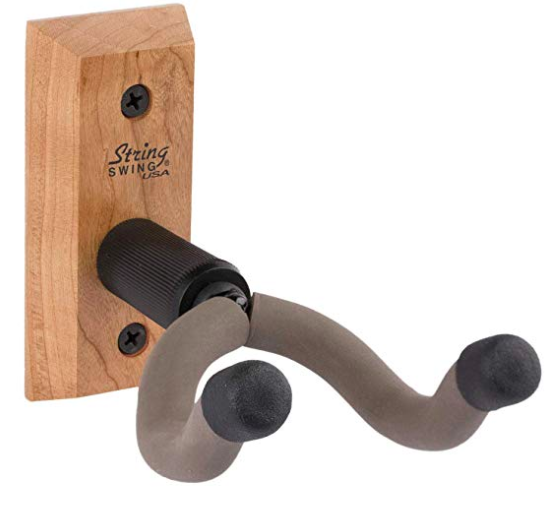 String Swing Guitar Wall Hook
I have these exact ones and love them. Me and my hubby, John, have a one bedroom apartment and these have been awesome at keeping the decorative vibe we wanted and making our guitars easy to grab and play. I still keep my acoustic in their cases through just so the wood doesn't warp!
Such a classic capo. This is the acoustic one (I use it for my electric too sometimes). I haven't tried the drop D Capo here but I thought that one was really cool too!
I'm always hesitant to get people I love gift cards because I don't want it to feel too impersonal. But I feel like Reverb is such a specific type of company having just gear and guitar stuff that it still shows you are paying attention to what the person loves and is interested in!
If you are anywhere near L.A. this this is insane and amazing! Tickets are $35 and it's happening in January. Meet the people behind your favorite gear and guitar companies and hear the best guitarists try out awesome pedals etc. If you can't make the winter NAMM, there is also a summer option in Nashville!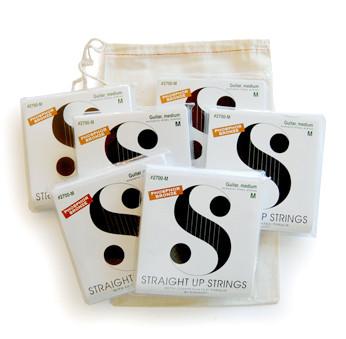 These strings sound gorgeous and also have the nicest team behind them. They do a lot of strings for bluegrass instruments and I love the beautiful sound they gave my acoustic. I liked the medium gauge best!
I love this stuff! I recently put my husband's Takamine near one of our house plants and it got sap all over the top (which then collected dust and dog hair…). We were so worried it wasn't going to come off! But this stuff worked miracles! It all came off and left it better than ever (plus it smells like coconut)!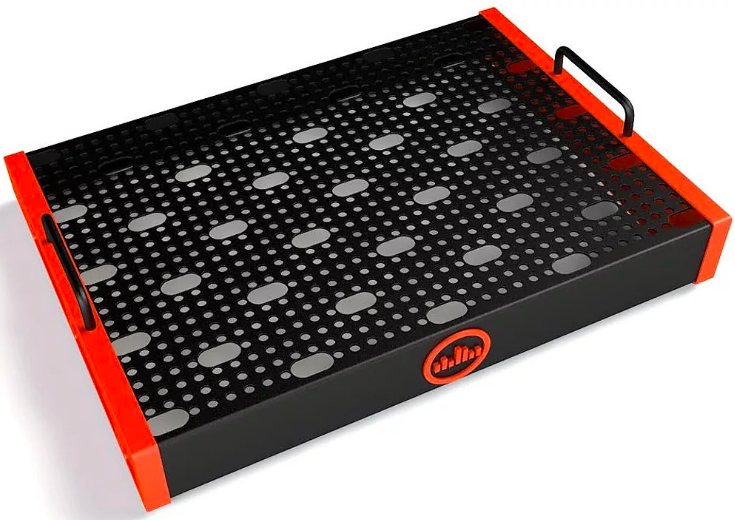 This pedal board rocks! I got it for John last year and it's amazing how well the pedals stay on there. My only warning is it is a little more complicated changing the placement of pedals on this after you have them on there. Make sure you check out their other colors/ sizes too! Also since they come from Canada, shipping might bump the cost of this up a little more if you're in the US.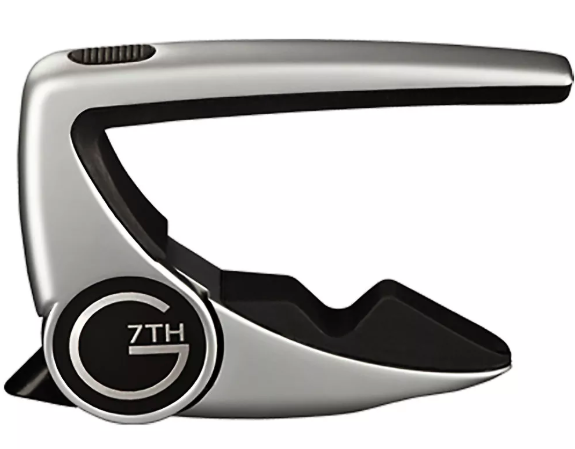 Guess who use to have the magical capo and a certain 6 mo old golden retriever mix chewed it right up … :( This capo is pricey, but it really was awesome at not making things sound capo-ed if that makes sense. I do have a Kyser Capo now and really like it too.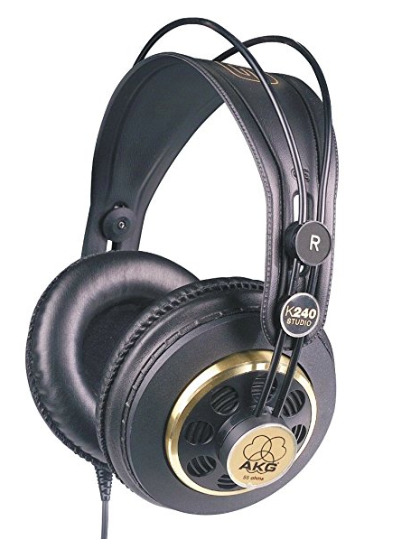 AKG K240 STUDIO Semi-Open Studio Headphones
Ok I read a lot of reviews on headphones before I bought these and I'm so glad I ended up purchasing them. They are really classic and great quality headphones (awesome sound and comfy!). I have a quarter inch adapter for mine too so I can plug it right into the interface I have (shown below). Because they are semi-open, you can still hear through them a little (so not noise cancelling). For vocal stuff, you can hear the click come through them a little and it's picked up in the mic. For guitar recording though, they have been perfect!
I just got one of these and LOVE it! It's insane how well the strap locks work and it's super comfy. I have a Jaguar and it's pretty heavy so this strap is a total game changer. It's really nice to not have to install the strap locks too.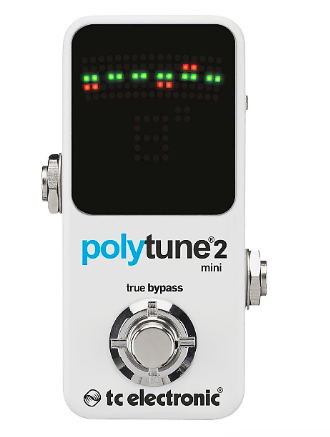 I love this little tuner. It's so small and fits on my pedalboard in an unused space. Also it's really accurate and fast. I like the simplicity of the display for when I'm on stage and have a lot of things to focus on!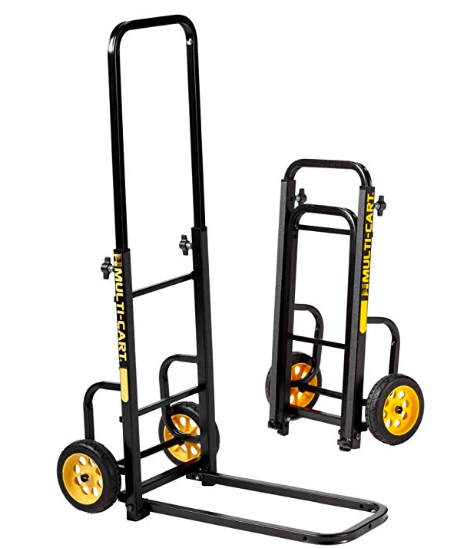 Rock-N-Roller Amp Handtruck
Maybe not the most romantic of presents, BUT add on a massage gift card and you're good to go! Carrying amps all the time gets tiring real fast and can actually really hurt your back in the long run (I can say this as a Pilates instructor on the side!). Just think through whether or not your receiver has a lot of stairs! I don't have this, but read a lot of reviews and may buy it for my own Christmas present… LOL.
This is the mic I use to record into the interface (below) and into Logic. If you don't know much about home recording, Shure mics have a long time reputation for being durable and the most widely most used/classic instrument mic (the SM58 would be for vocals!). You can't go wrong with one of these.
Komplete Audio 6 Recording Interface
I used this interface all of the time for recording into Logic and love it. It's perfect for someone getting started at recording and has a 1/4" headphone jack, 2 inputs for mic or quarter inch cables. It has been exactly what I need!
I may have mentioned this on my gift guide last year, but only because they are awesome! The straps are so padded, there is so much storage space, and it gives your guitar such a nice cushion! You can check out the acoustic cases too!
Audio Technica Record Player
Get 'em some vinyl! We all know there is just something awesome about vinyl (and possibly hipster) and it's so fun to collect old records. I have this specific record player and it's nice because you can connect it to speaker etc. I like that it can easily translate to the modern world! To make this gift more personal, stop by an antique store, record shop, or used book store to get some of their favorite records!
At this price point, you should get your human and awesome pedal (or even a beginner or fun guitar!). Check out my gear guide for specific recommendations!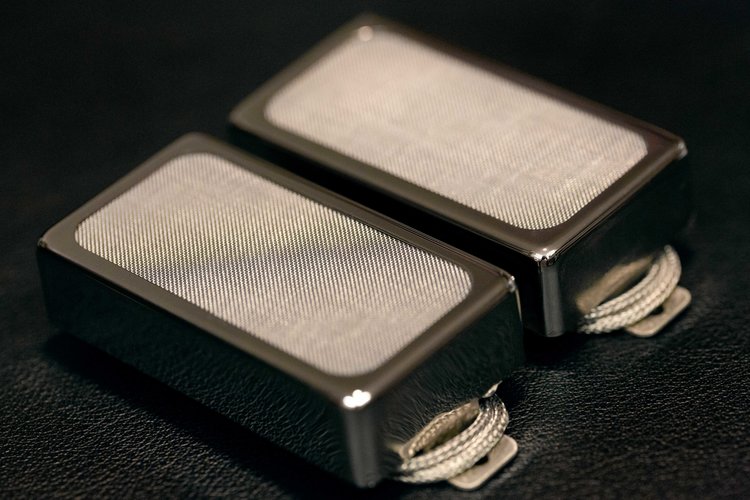 This is a super young company and they look amazing. I just got some but haven't installed them yet! All the demos with them sound awesome though and the team behind these is extremely kind! I have a feeling I'm going to love them.
I hope these are helpful for you and you find something perfect for your friend/ family member/ S/O. My personal favorite type of gifts also always include quality time and handwritten card, so you could always consider pairing one of these with a cool concert, trip etc. Just make sure you tell the people in our live how much they mean to you. Thanks so much as always for reading this blog and have an amazing holiday season! I'm so thankful for all of you!
Check out more recommendations!